Turning 50 is a milestone to be celebrated!
When Shelle turned 50 in July 2021, she wanted to do something memorable to celebrate her half century, so she launched an initiative to complete '50 Challenges at 50', all in aid of Alzheimer's Research UK. 
Visit the JustGiving page for further details here. 
"My family have travelled a difficult path with dementia; it's an awful illness, which robs people of their dignity, their relationships, and their soul, and there is currently no cure.
Dementia is now the number one cause of death in the UK
For every four cancer researchers, there is only one dementia researcher, worldwide
One in three people born today will develop dementia in their lifetime
The annual cost of dementia to the UK economy is circa £26bn, which is greater than the cost of cancer and heart disease put together
"Research is absolutely critical if we are to understand more about the causes of this awful illness. Alzheimer's Research UK is on a mission to bring about the first life-changing dementia treatment by 2025, hence they are my charity partner for this initiative.
"All 50 challenges have been set for me now and I'm working my way through them. You can still donate, however, and every penny counts! Thank you."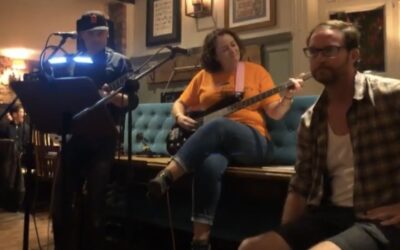 My interest in the bass guitar began when I was a hormonal teenager and had the world's largest crush on John Taylor from Duran Duran. I've dated a few bass players over the years and always kind of thought of it as a sexy instrument, but I never once gave any though...